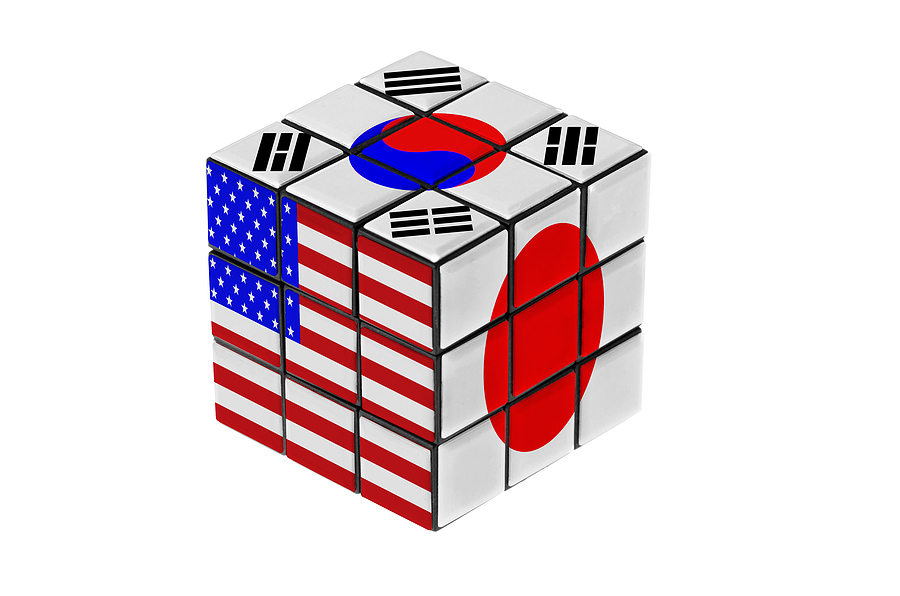 Jahyun Chun
Yonsei University, Wonju, South Korea
Keywords: East Asia, regional order, China, Sino-Japanese relations, history disputes
---
CHINA AND THE WORLD. Edited by David Shambaugh. Oxford: Oxford University Press, 2020. xx, 394 pp. (Tables, graphs, figures, B&W photos, illustrations.) US$99.00, cloth. ISBN 978-0-19-006231-6.
RETHINKING SINO-JAPANESE ALIENATION: History Problems and Historical Opportunities. By Barry Buzan and Evelyn Goh. Oxford: Oxford University Press, 2020. xvi, 339 pp. (Tables.) US$35.00, paper. ISBN 978-0-19-885139-4.
THE GEOPSYCHOLOGY THEORY OF INTERNATIONAL RELATIONS IN THE 21ST CENTURY: Escaping the Ignorance Trap. By B.M. Jain. Lanham, Boulder, New York, and London: Lexington Books, 2021. xxi, 251 pp. (Tables, figures.) US$105.00, cloth. ISBN 978-1-4985-7359-7.
---
In recent years, East Asian countries have faced numerous security threats, to include territorial disputes in the East China Sea, the US-China conflict, and economic turmoil due to the COVID-19 pandemic. Under such circumstances, a stable regional order and economic prosperity is crucial. This essay reviews three recent books that attempt to identify the distinct features of East Asian international relations and the main causes of regional instability. The first part of this essay addresses the main themes and contributions of each of these three books and offers an evaluation of some of their implications. The second section focuses on two key themes, "China and East Asian regional order" and "history still matters," which each of these books touches upon. The conclusion presents the challenges to, and provides recommendations for, peaceful coexistence in East Asia. This review provides insights to help understand not only the distinct features of current Sino-Japanese relations and East Asia's international politics but also the future of the region.
评论文章
理解东亚的不信任感和不稳定性
关键词:东亚, 地区秩序, 中国, 中日关系, 历史争议。
近年来,东亚国家面临诸多安全威胁,包括东海领土争端、美中冲突以及2019新冠病毒大流行。在这种情况下,稳定的地区秩序和经济繁荣更显得至关重要。本论文对近期尝试辨识东亚国际关系的显著特征以及引发地区秩序动荡的主要原因的三本专著加以评述。本论文第一部分讨论三本书各自的主要论题和贡献,并对其研究的意义进行了评估。第二部分专注于三本书共同涉及到的两大主题:"中国和东亚地区秩序"以及"历史依然重要"。结论部分提出东亚和平共存面对的挑战并对此给出建议。本评论不仅有助于理解现有中日关系和东亚国际政治的显著特征,而且为地区的未来提供洞见。
Translated from English by Li Guo